The latest ban decisions in Turkey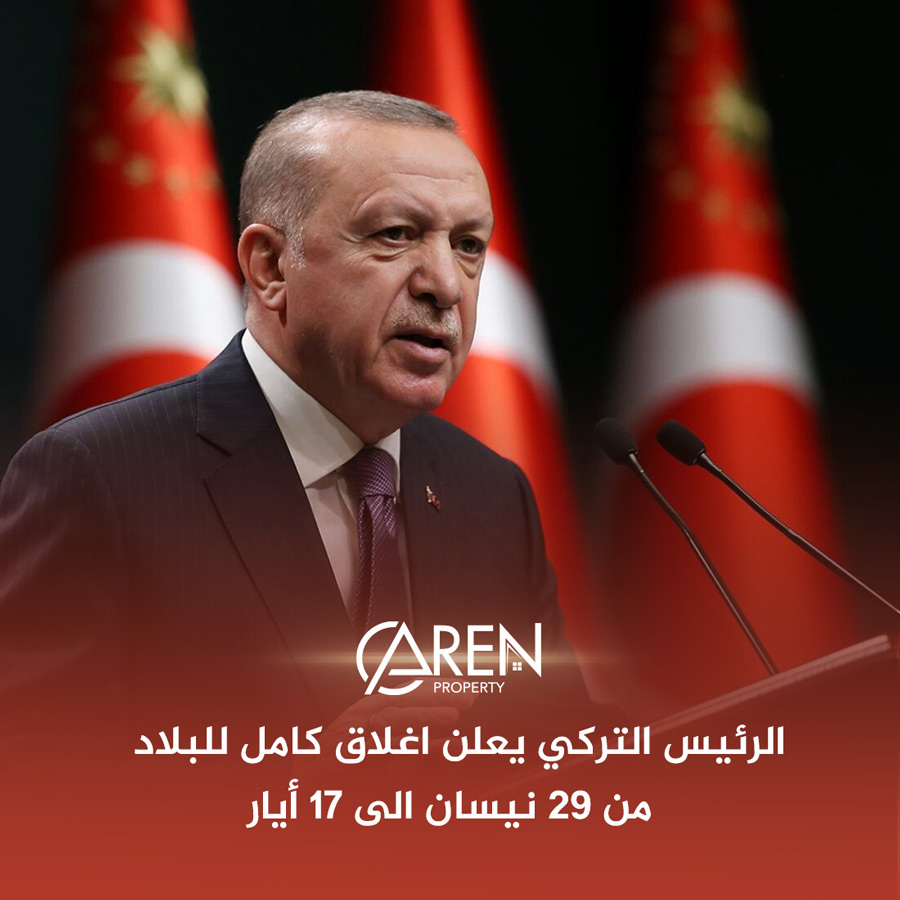 The latest ban decisions in Turkey
Banned for 20 days for me to come back to life in all of Turkey

Turkish President Recep Tayyip Erdogan announced, on Monday evening, a complete closure from seven in the evening, next Thursday, April 29, until five in the morning, on Monday, May 17.
Erdogan said, in a speech after the conclusion of the Turkish government meeting, that "education will be suspended face to face in all institutions, including kindergartens, and all exams will be postponed," according to the Turkish "Anatolia" agency.
A week ago, the Supreme Advisory Council of the Turkish Paramedic Association warned of the difficulty of finding beds for people infected with the Corona virus in light of the increasing infections, while the opposition demanded the complete closure of the country to confront the outbreak of the virus in light of the failure to take the necessary measures to prevent its spread.
Turkey became at the top of the list of European countries most affected by the Corona virus, and recorded 63 thousand and 82 new infections, on April 16, as the highest number of daily infections locally and in Europe, and on the 21st of the same month recorded 362 deaths as the highest number of daily deaths locally.
A Reuters statistic indicates that Turkey currently ranks fourth in the world in terms of the number of daily infections, based on the average of cases in seven days.

Please connect with our seasoned Real Estate advisors via WhatsApp.
To view our projects and to get guidance about the best investment areas.
Turkish Citizenship in One Click
Get your Turkish Citizenship by investing $250,000 now