The location of the new Çamlıca Tower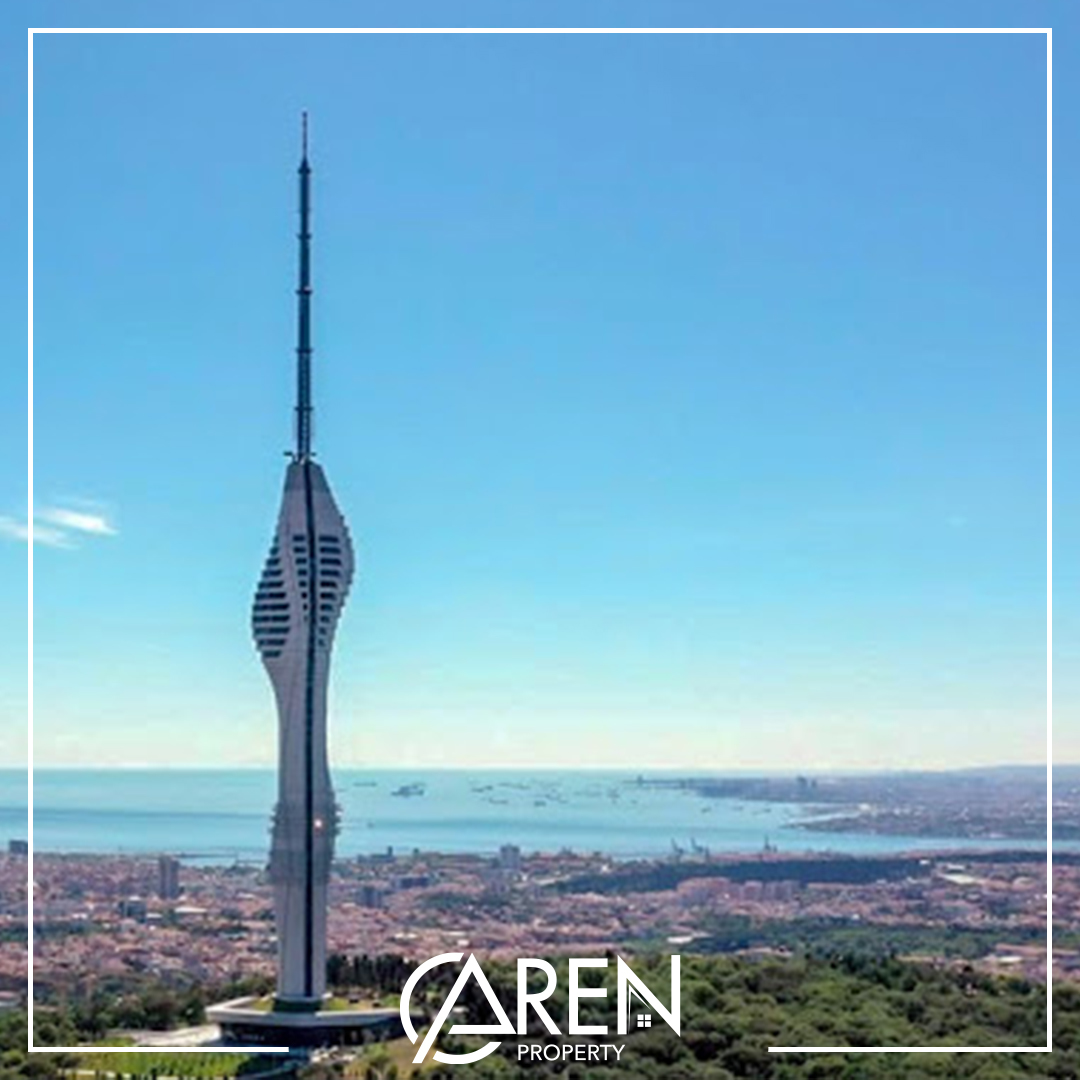 The location of the new Çamlıca Tower
Where is the new Çamlica Tower located
The tower, which represents a new landmark of the city, is located on a high hill overlooking most of Istanbul, and it is a candidate to be a tourist attraction.
The height of the tower is 369 meters, and it provides a unique view of the city and includes a restaurant and an observation and observation platform.
Construction date of the new Çamlica Tower
Construction began in March 2016
What is it made of and how tall is the new Çamlıca Tower?
It consists of 53 floors, four of which are underground, and is located at an altitude of 576 meters above sea level.
There is one restaurant in each of the 39th and 40th floors of the tower, which serves Turkish and Western varieties, while the 33rd and 34th floors are designated for monitoring and control.
The tower includes exhibition spaces, a panoramic elevator, and various cafes.
A 180-degree view with panoramic lifts on both sides of the structure allows visitors to see the famous historical monuments on the European side of the city, as well as view the vast stretches of the Black Sea coast in the north.
Ticket prices to enter the new Çamlıca Tower
Entrance fee for the new Çamlica Tower in Istanbul
For Turks 60 lira
For students 30 lira
For tourists, it starts from 100 liras and the last floors are 200 liras
Children under 6 years free of charge
To access the geographical location on google maps of the new Çamlıca Tower, click here
To know more about life and information about Turkey, you can see the following articles:
Please connect with our seasoned Real Estate advisors via WhatsApp.
To view our projects and to get guidance about the best investment areas.
Turkish Citizenship in One Click
Get your Turkish Citizenship by investing $250,000 now